Harrow Aerials provides the best satellite dish and TV aerial installation services to Watford.
1. We're dab hands at all kinds of satellite and digital TV aerial fitting in the Watford area.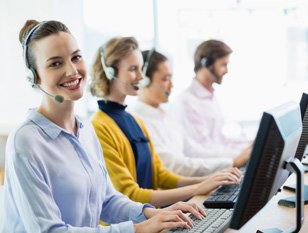 From Sky to Freeview, Freesat to Hotbird, SMATV to MATV, BT Vision to YouView, NOW TV to foreign language services, here at Harrow Aerials, we can help you with repairs, installations, upgrades and ongoing maintenance. Why risk using the services of a firm that doesn't have our experience, our local knowledge and our insights, when we're just a phone call away?
2. On call for the people of Watford, 7 days a week
Satellite dishes, digital aerials and set-top boxes have a tendency to go wrong when you least expect them to. We know that from experience, which is why we make sure we have Engineers on call 7 days a week. So no matter when the gremlins strike or your satellite service mysteriously cuts out, you can call on Harrow Aerials and we'll get to your location in Watford as quick as we can.  
3. Suffered storm damage to your satellite dish or digital aerial in Watford?
Watford weather isn't always kind to the satellite dishes and digital aerials that are up there exposed on your roof. When storms and high winds batter the area, chances are somebody's TV service is going to go wrong. If this happens to you, be sure to call Harrow Aerials. We'll send a team to your place to check what's happened and repair storm damage, 95% of the time on the same day.
4. What would life be like without Multi-Room?
The answer is a lot more complicated, especially when you get more than one person wanting to watch different programmes at the same time. The technicians here at Harrow Aerials are experts at converting homes and offices in Watford so that services like Sky and BT Vision can be enjoyed in more than one room at the same time. Call us today to book a visit.
5. Call Harrow Aerials for a free CCTV consultation in Watford
Our CCTV experts know all about innovative ways to protect homes and businesses in Watford. Just book a free consultation today and we'll come round to assess your security situation and show you which CCTV solution best meets your needs. Could be visible or hidden cameras. Day/Night cameras. Remote access cameras. Motion detection cameras. Or a combination of the above.
6. Want AV in Watford? We'll make it happen.
Audio Visual is at the cutting edge of technology, just like the AV team here at Harrow Aerials. We're ready to bring you the benefits of our knowledge, so that your home or business in Watford can enjoy using the latest tech to boost your business or enhance your home entertainment. If you're looking for a home cinema, a new meeting room presentation set-up with projectors or even a sound system for an outdoor event, call our team today.
7. Call us for TV wall mounting in Watford
TV screens are meant to be seen. And the best way to make that happen is to get them wall mounted. Not something's that's easy to do, unless you're as experienced as the Harrow Aerials TV Wall Mounting team. Whether you need one set up in your lounge or several in your bar or club, call us and we'll send the team round to boost your viewing pleasure.
8. Outstanding customer service to homes and businesses in Watford
The skills of the Harrow Aerials team extends beyond getting satellite TV systems fixed or digital aerials replaced in Watford. The team is trained to provide outstanding customer service, so from the moment you call us to the minute we complete the job, you should expect nothing but the most professional and courteous service. Sounds good, right? Why not try us?
9. We're independent. And here's why that matters.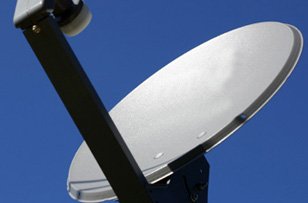 Being an independent business means we're best placed to offer reliable opinions and advice about digital aerials and satellite TV systems across the board. Book us for an installation, repairs or upgrade task in Watford and you can rely on the quality of advice and the recommendations we provide.
10. You won't pay a penny over what we're worth in Watford
Every customer can rest easy, safe in the knowledge that all the quotes we supply for every job will be competitive and represent great value for money for the services we provide and the skilled people we get to handle your satellite TV or digital aerial repair, installation or upgrade job.
For the best service in Watford when it comes to satellite TV and digital aerial installations, repairs and upgrades, call the Harrow Aerials team on 020 8419 8950.