Bespoke aerial solutions for your communal / commercial areas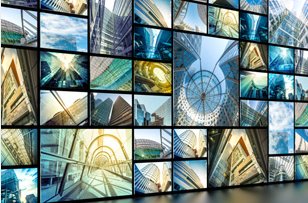 Giving tenants or customers a great choice of digital entertainment is a great way to make your place stand out from the rest. Harrow Aerials has vast experience of developing commercial aerial solutions that suit school students, hospital patients as well as customers in bars and restaurants and members of gyms and clubs.
Getting such complex systems up and running takes our kind of expertise. We can help with every stage of the process, from planning to plug in and launch. So call us today and see how Harrow Aerials can help you make a commercial success of your commercial plans. Our number is 020 8419 8950.
Want to know your options? Here's a very brief overview of some of the more popular commercial systems that we can help install, repair and maintain:
MATV (Master Antenna Television)
This transmits signals for TV and radio to various locations in a building using a special antenna.
SMATV (Satellite Master Antenna Television)
Using a satellite dish and a TV aerial, SMATV provides programming from all kinds of national and international networks, and combines them to put a whole host of options at customers' fingertips.
IRS (Integrated Reception Systems)
A comprehensive TV service which combines programmes from the big name service providers. That includes Sky, Freesat, Freeview as well as other free-to-air and subscription entertainment services.
Whatever system you choose, choose us to install or repair it
All it takes is one call and we can arrange to assess your current situation and recommend the best commercial solution for you. Call us if you want us to run your project from scratch, or if you need repairs or an upgrade to your commercial aerial system.
The 4 best reasons to pick Harrow Aerials for your commercial project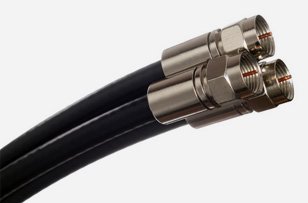 1. Certified to work at heights. We've heard many a tale of people's repair or installation jobs being refused by other businesses because their technicians aren't able to work at height. That's not a problem here at Harrow Aerials, so if your commercial job is a tricky one, give us a call first to avoid disappointment elsewhere.
2. Same Day Service We're quick as an arrow to get to homes and businesses in Harrow. That could be our strapline, but for now it works to describe our commitment to answer customers' calls for help with their commercial installation and repair jobs quicker than anyone else.
3. Consultations are free – for all new projects and upgrade work. And for every job, we'll always supply a competitive quote.
4. Commercial Support And Maintenance – this service, which costs an annual fee, will see our experts inspect your commercial aerial and satellite set-up 4 times a year, so you can be sure your system is operating to maximum effectiveness.
Find our more about our commercial services, or book a repair or installation today by calling 020 8419 8950.